Banking
JPMorgan Mid Cap managers admit they 'should have acted more quickly' on stock deratings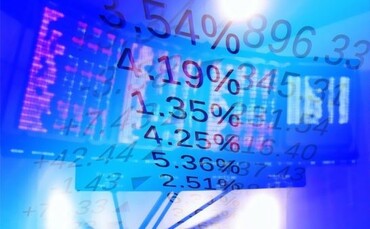 In the final results for year end 30 September 2022, the £185m trust's chair John Evans said the "very disappointing share price total return" for the year to 30 June 2022 was a result of a combination of a "general derating of growth stocks" and general concerns about the trading outlook for consumer stocks.
This also led to a fall in JMF's net asset value of 30.4%, almost double that of the negative 16% return from its FTSE 250 benchmark. Meanwhile, the trust's discount widened over the 12 months from 2.1% to 13.6%.
UK could face pensions crisis warns new financial inclusion index
Managers Georgina Brittain and Katen Patel highlighted that the share prices of a number of the trust's largest positions "declined precipitously as the market de-rated these consumer exposed names". This included Future, Dunelm, JD Sports and Games Workshop.
They said: "With hindsight, we should have acted more quickly, but our analysis of the specific outcome for these individual companies was very much counter to the market perception."
While the managers did reduce the sizing in several of these positions, they said the magnitude of the market de-ratings (which averaged at a 35% decline on minimal analyst downgrades) led them to maintain their holdings, given current valuations and long-term prospects.
"That said, we have of course made a number of significant changes to the portfolio in 2022, given the dramatic change in outlook in both inflation and consumer confidence in the first quarter of 2022," the managers added.
"Among the many changes to the portfolio, we have increased the energy exposure with positions in Energean and Serica and Harbour Energy and also bought into a defence company and utility play.
"At the same time we have significantly reduced our consumer exposure as the outlook worsened. We have also sold out of DIY companies such as Wickes and Travis Perkins. Other sells of note have included Royal Mail and Rank Group."
Treasury Committee seeks 'vital' forecast assurance from chancellor
In more positive news, the company's revenue position has recovered, having been negatively impacted by dividend cuts among UK companies during the height of the coronavirus pandemic over 2020 and 2021.
Net revenue after taxation for the year rose from £4.8m to £7.9m and earnings per share increased by 68% from 20.32 pence to 34.07 pence.
JMF's chair added: "This is a significant and most encouraging recovery, with earnings per share for the year just short of the 2019 peak of 35.01 pence per share."
Most Related Links :
Daily News Era Latest News Sports News Finance News Automobile News