World Updates
Karl Rove: Texas abortion law "too extremist," creates "problem" for GOP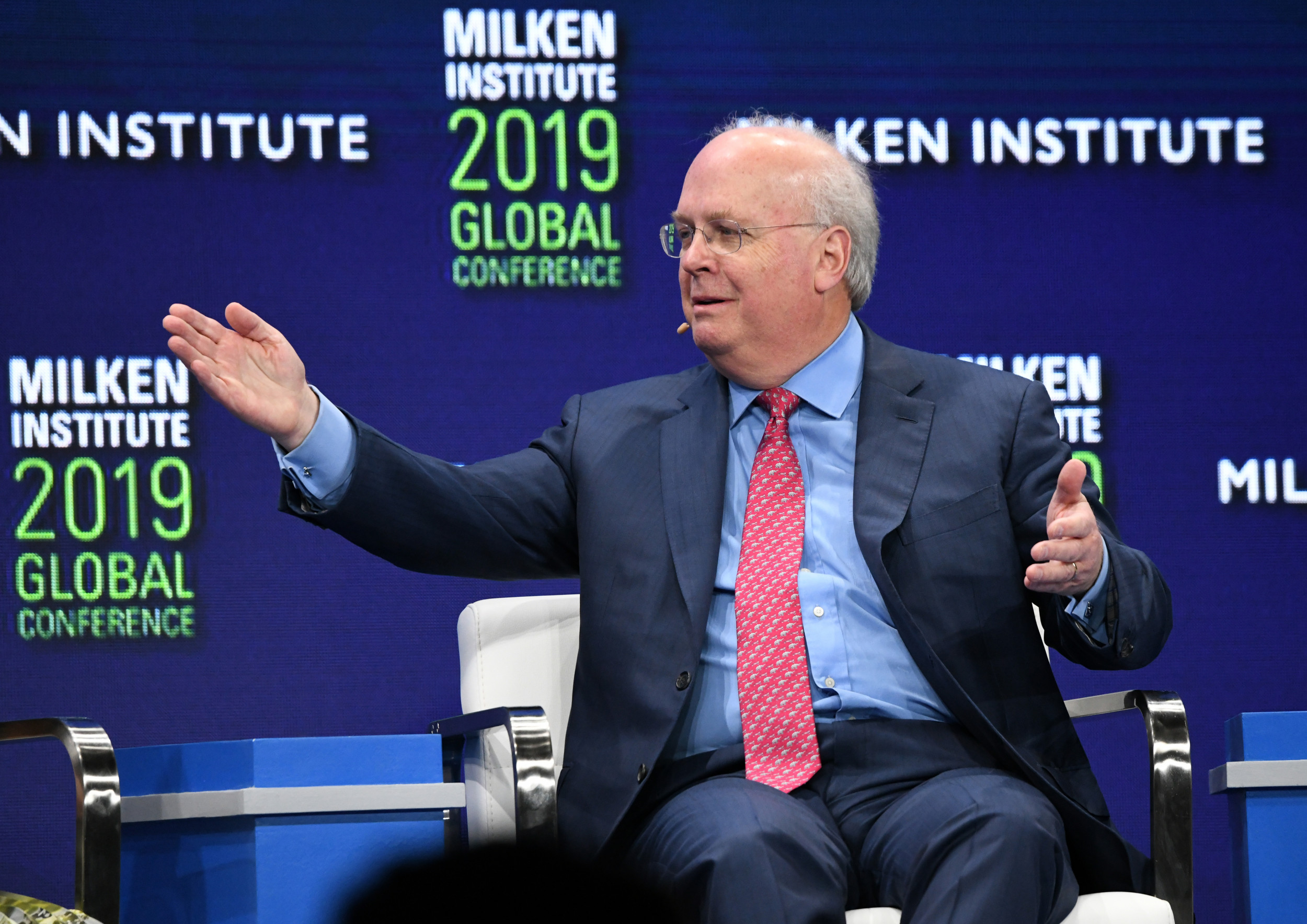 Veteran Republican strategist Karl Rove said Saturday that Texas' recently enacted abortion law is "too extremist" and will "create a real problem for Republicans" in the state's legislature next year.
The state's abortion law that Texas Governor Greg Abbott signed last year banned abortions after six weeks of pregnancy, with no exceptions for rape or incest. However, the policy also contained a "trigger law" designed to ban the medical procedure outright in the event that Roe v. Wade, the 1973 landmark Supreme Court decision, was overturned. The Court moved to overturn Roe in June.
During the Texas Tribune Festival on Saturday, Evan Smith, the CEO of The Texas Tribune, asked Rove about how voters in Kansas last month moved to uphold a 2019 ruling that decided the state's constitution grants a fundamental right to an abortion, rejecting a push from Republicans to restrict access.
Kansas' abortion referendum—the first popular vote on the issue in nearly 50 years—has been widely viewed as a bellwether in a post-Roe America. More than a dozen Republican-led states, including Kansas, have moved to restrict abortions since the Supreme Court ruled that the medical procedure should be left to individual states.
"You saw the same thing that we saw that happened in Kansas when abortion was put to a statewide vote, you saw there was a special election in New York State that in theory turned on that. I don't know that we can say that Sarah Palin lost in Alaska because of abortion, she may have lost because of Sarah Palin, I don't actually know," Smith said, asking about recent congressional elections in Alaska and New York.
"Let me take the two examples you brought up—yeah, Kansas defeats an extremist measure on abortion," Rove said.
"Define extremist," Smith interjected.
"Well essentially no abortion, no exceptions," Rove replied.
"So, you mean the Texas bill?" Smith asked.
"Exactly," Rove replied.
"Do you think Texas is too extremist?" Smith said.
"I do," the GOP strategist said. "I think it's going to create a real problem for Republicans in the legislature next year when they have to deal with it."
Newsweek has reached out to the Texas Republican Party for comment.
A Majority of Americans Support Abortion Rights, According to Poll
Polling has shown that a majority of Americans support abortion rights. A poll released by SurveyMonkey and The 19th, a news organization focused on gender and politics, this month found that 61 percent of American believe abortion should be legal in most or all cases—including 86 percent of Democrats, 65 percent of independents and 36 percent of members of the GOP.
In addition, the poll found that roughly 70 percent of Americans don't believe policymakers are informed enough to create fair abortion measures. The poll surveyed nearly 21,000 people and had a margin of error of 1 percent.
Abortion Issue Could Help Democrats Win in the Midterms
Many political analysts across the country view abortion as an issue that could help the Democrats in the upcoming midterm elections. During the special election in New York in August, Democratic candidate Pat Ryan beat out Republican candidate Marc Molinaro by a small margin in what some viewed as a major test of voter enthusiasm following the overturning of Roe.
"I've seen a lot of Democratic energy on the ground," Paolo Cremidis, the executive director of the Outrun Coalition, a rural progressive organizing group, told Newsweek in August. "Molinaro refusing to talk about choice and other issues that are vehemently important right now for voters in the district has been kind of handicap, because he's stuck in a position where he can't make arguments about choice. He hasn't been able to really nuance his position."
Most Related Links :
Daily News Era Latest News Sports News Finance News Automobile News