World Updates
'Hogwarts Legacy' reaction at The Game Awards sparks J.K. Rowling debate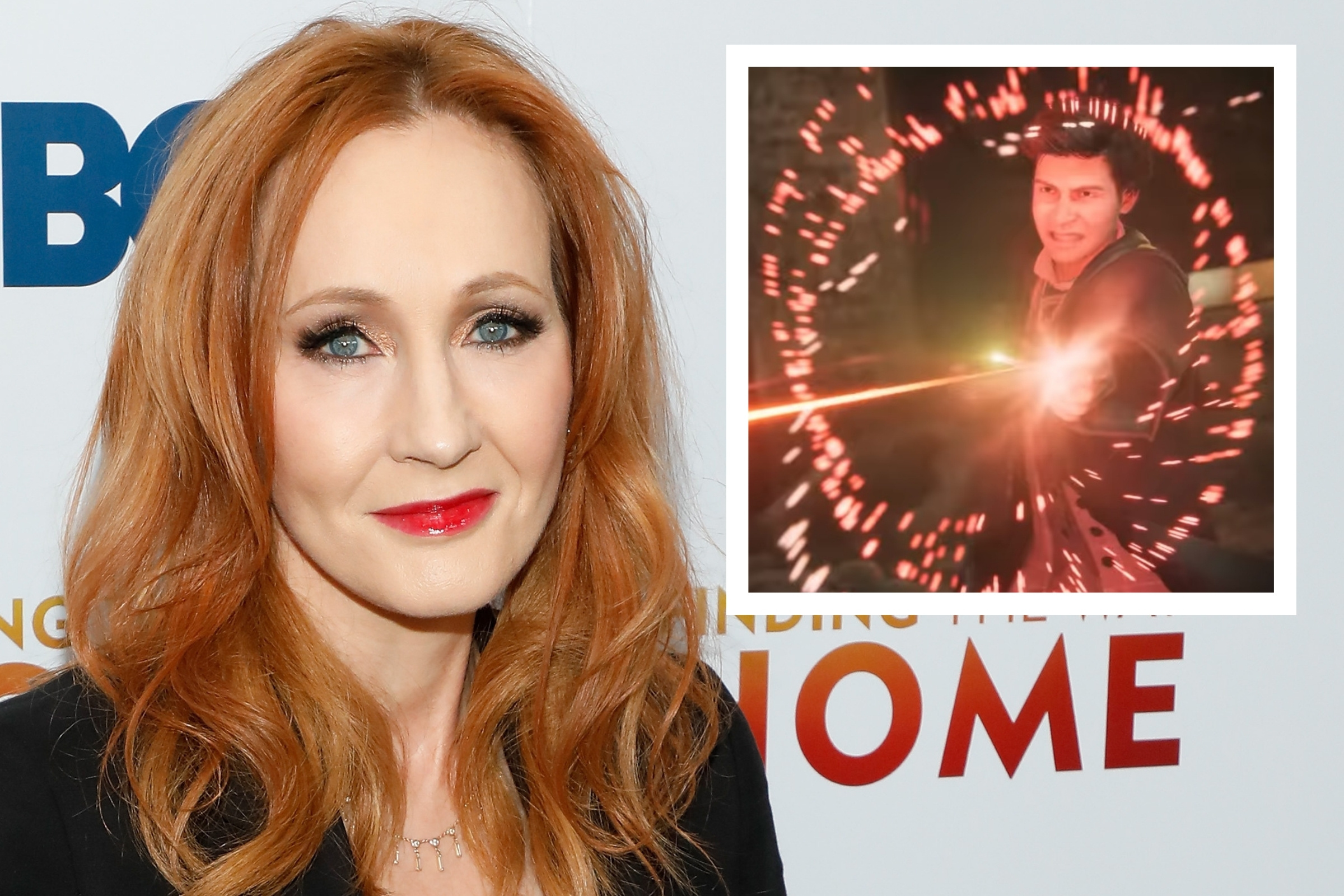 The audience reaction to a Harry Potter-inspired game at Thursday's The Game Awards has sparked a debate regarding franchise creator J.K. Rowling.
Hogwarts Legacy, which is set to be released in February, scooped a nomination in the Most Anticipated Game category this year, alongside Final Fantasy XVI, Resident Evil 4, Starfield and The Legend of Zelda: Tears of the Kingdom.
In video footage shared on Twitter of when the contending titles were read out at the livestreamed show, the audience at Los Angeles' Microsoft Theater was heard cheering for other games, before falling almost silent at the mention of Hogwarts Legacy.
The loudest cheer of all went to The Legend of Zelda: Tears of the Kingdom, which also went on to be named the winner of the award.
Captioning the clip, a Twitter user wrote: "Hogwarts Legacy got a VERY tepid reaction at The Game Awards… and also did not win."
One Twitter user stated that Hogwarts Legacy "got booed" at the awards show, though this was disputed by a number of others, one of whom said that they didn't "hear boos but the lack of cheers says enough."
Comparing the audience's reaction to a moment later on in the show when a stage crasher made a bizarre speech about Bill Clinton, another wrote that they were "taking a moment to appreciate the fact that a kid who snuck on stage to thank reformed orthodox rabbi Bill Clinton got more applause than Hogwarts Legacy."
When another Twitter user said that Hogwarts Legacy should take the prize, a viewer responded: "Well, not as surprised. Zelda has a long history with gamers.
"Harry Potter has an incredibly big audience but not all of them are gamers, and not all of them might have known about the voting or these awards. Plus HL still has some people trying to boycott it."
The boycott regards the backlash that Harry Potter author Rowling has faced for her comments regarding transgender women. She has also received support for her stance, with "#IStandWithJKRowling" trending on Twitter in the past.
As far back as 2020, a number of fans had debated whether Rowling's attachment to the game would prove to be problematic, given the controversy she has faced. Developers noted on the game's website that Rowling's team collaborated with them to ensure that Hogwarts Legacy adheres to the world she created years ago.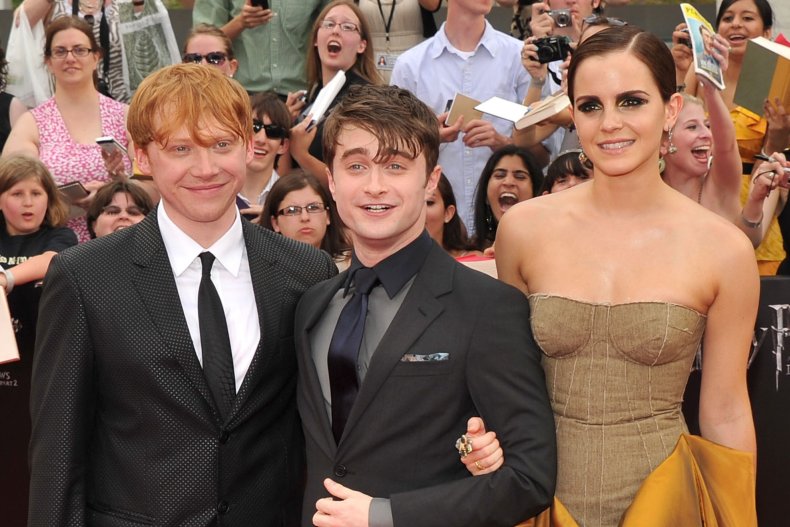 Rowling stirred controversy in 2019 when she publicly supported Maya Forstater, a U.K. tax specialist who was fired over tweets that were deemed to be anti-trans.
In an essay published on her personal website in June 2020, Rowling shared some of her views on transgender issues.
She wrote: "When you throw open the doors of bathrooms and changing rooms to any man who believes or feels he's a woman—and, as I've said, gender confirmation certificates may now be granted without any need for surgery or hormones—then you open the door to any and all men who wish to come inside. That is the simple truth."
Also in June 2020, Rowling reacted to an article that referred to "people who menstruate," tweeting: "I'm sure there used to be a word for those people. Someone help me out. Wumben? Wimpund? Woomud?"
While some trans activists branded Rowling a "TERF"—an acronym for trans-exclusionary radical feminist—she stood her ground on the issue.
Rowling tweeted at the time: "If sex isn't real, there's no same-sex attraction. If sex isn't real, the lived reality of women globally is erased. I know and love trans people, but erasing the concept of sex removes the ability of many to meaningfully discuss their lives. It isn't hate to speak the truth."
"I respect every trans person's right to live any way that feels authentic and comfortable to them," she went on. "I'd march with you if you were discriminated against on the basis of being trans. At the same time, my life has been shaped by being female. I do not believe it's hateful to say so."
Several actors associated with the Harry Potter franchise have publicly disagreed with her, including Daniel Radcliffe, Emma Watson and Rupert Grint.
In July of last year, Rowling stated on Twitter that she had received a "pipebomb" threat amid an onslaught of attacks over her previous statements about trans women.
She has continued to speak out about the way that the internet has "canceled" her, tweeting in support of singer Macy Gray, who in July made several controversial comments on the definition of a woman.
Gray faced backlash on Twitter, prompting Rowling to write in response: "Endless death and rape threats, threats of loss of livelihood, employers targeted, physical harassment, family address posted online with picture of bomb-making manual aren't 'mean comments'. If you don't yet understand what happens to women who stand up on this issue, back off."
Most Related Links :
Daily News Era Latest News Sports News Finance News Automobile News