Technology
Dear Vivo, please sell the X90 Pro+ globally
A little over two months after the phones launched in China, Vivo has finally brought its X90 flagship phones to the global market – well, two-thirds of them at least.
That's because while the X90 will go on sale across Asia soon, and the X90 Pro will hit stores there plus in Europe, the X90 Pro+ – the most exciting of the bunch – will apparently never leave China.
Don't get me wrong, there's a lot to be excited about in the X90 and X90 Pro, which actually achieve two firsts for the international market.
Vivo
Both are powered by the MediaTek Dimensity 9200 chipset – the flagship chip that launched last November and is positioned to closely rival the Qualcomm Snapdragon 8 Gen 2, and this year should genuinely give the market leader a run for its money.
The X90 and X90 Pro were the first phones to be announced anywhere using the chip, and now they're also the first to launch outside China with the high-end silicon, which combines peak performance with support for Wi-Fi 7, Bluetooth 5.3, and real-time ray-traced graphics.
The X90 Pro also delivers a camera system we haven't seen on European shores before.
The 1in Sony IMX989 sensor used for the main lens on the X90 Pro is unusually large, capable of capturing more light and delivering phenomenal low-light photography – already one of Vivo's strengths.
We've seen the sensor in phones already – principally the Xiaomi 12S Ultra and 13 Pro – but the former never launched outside China, and while the latter is expected to go global soon, it hasn't happened yet.
Last year we crowned the X80 Pro our favourite phone camera of the year, and with the IMX989 upgrade – combined with a 50Mp 2x telephoto lens and a 12Mp ultrawide – the X90 Pro looks well-positioned to claim that crown again.
Dominik Tomaszewski / Foundry
So why are we feeling down about it? Well, because the X90 Pro+ looks even better – and those of us outside China will never get the chance to try it out.
The X90 Pro+ packs that same IMX989 main camera, you see. It also shares the 50Mp telephoto, but has a seriously upgraded 48Mp ultrawide camera with its own optical image stabilisation. That's a seriously high-end set up that manages to outdo the new Galaxy S23 Ultra with its 200Mp main sensor.
The Vivo also boasts a fourth rear lens too: a 64Mp 3.5x periscope lens for zooming into more distant photo subjects. Strangely the X90 Pro doesn't have any periscope at all, even though last year's X80 Pro did – one of two odd downgrades, alongside a drop to FHD+ resolution for the display.
Those two lenses could be the difference between being a great camera and being the best camera, so it's a shame that Vivo is keeping those extra specs exclusive to the Chinese market, where it's one of the major players.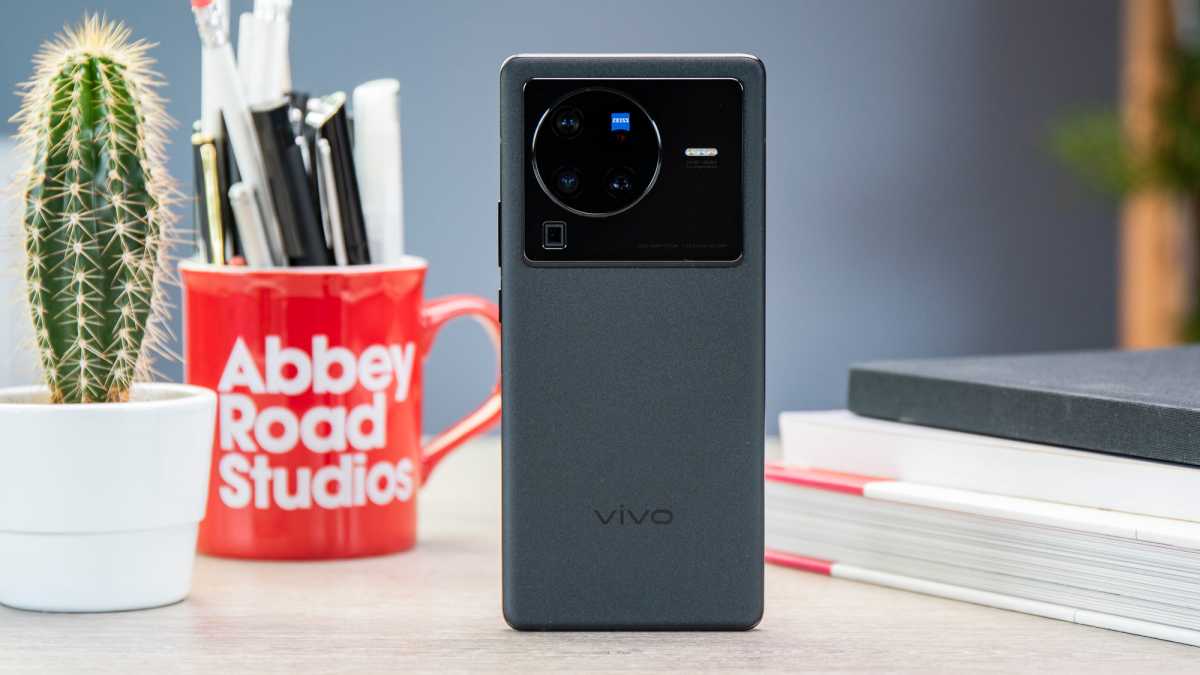 Dominik Tomaszewski
There is, of course, most likely a simple reason from Vivo's perspective: price.
Its flagship phones have never been cheap in the West. Last year the X80 Pro launched at £1,199 here in the UK, and it's a safe bet that the X90 Pro will cost a similar amount – Vivo hasn't confirmed pricing or a firm release date just yet.
That's already right at the top end of the market, only slightly cheaper than Samsung's premium Galaxy S23 Ultra, which starts from £1,249, and right up against the £1,199 iPhone 14 Pro Max.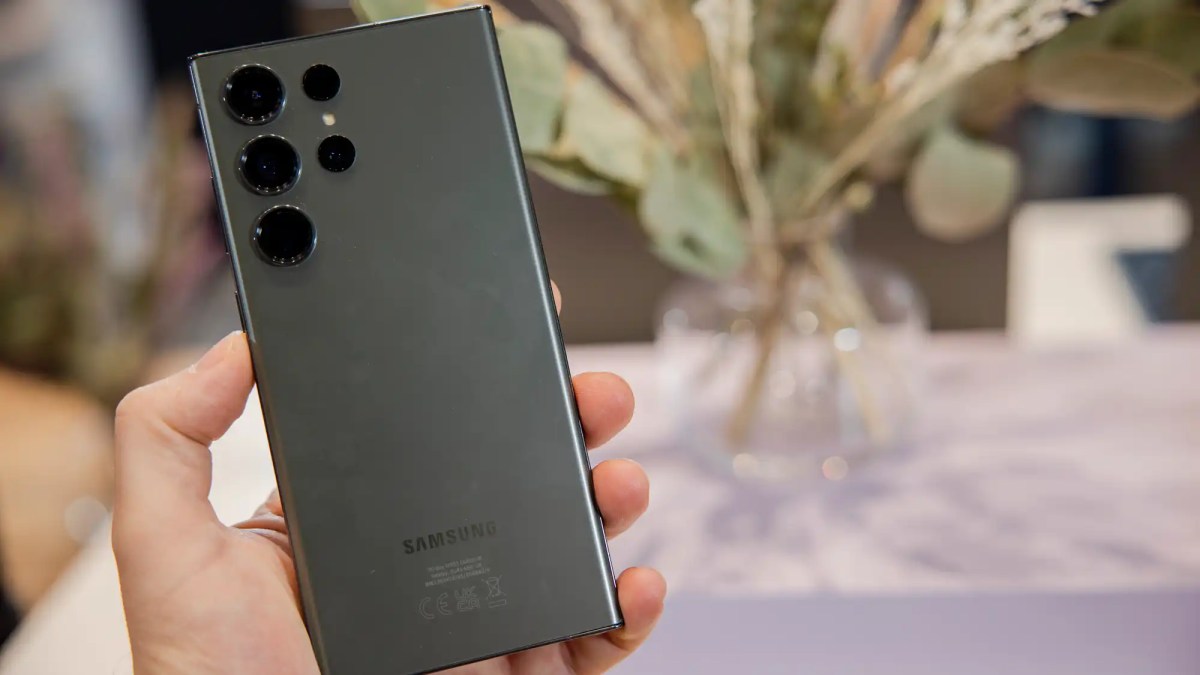 Dominik Tomaszewski / Foundry
Outside its native China Vivo simply doesn't yet have the brand power to trump those two giants in the premium segment, so it's understandable to worry about how many people would buy an X90 Pro+ that costs even more.
Vivo isn't alone either – even Xiaomi, which now boasts healthy sales across Europe, is yet to put one of its top-specced Ultra phones on sale in the West.
Vivo has to start somewhere though, and even a vanity launch of the X90 Pro+ could help the company pick up brand awareness around the globe. It's clearly keen to, having spent who knows how much sponsoring the Euro 2020 and World Cup 2022 football tournaments. But a barrage of Vivo placards doesn't help much if no-one knows about the actual phones.
Shipping a small amount of extortionately priced Pro+ models likely wouldn't be a revenue maker in and of itself, but the combined press coverage and word of mouth from releasing the year's best camera could be crucial to driving sales of the more profitable models further down the price chain.
Then again, maybe I'm just salty because, on a personal level, I really want the chance to put the X90 Pro+'s OTT camera through its paces, and the almost-as-good Pro model feels like cold comfort right now.
So come on, Vivo, even if it's just for me – let Europe have a go on your best phones too.
Smartphones
Most Related Links :
Daily News Era Latest News Sports News Finance News Automobile News