Banking
HSBC AM launches Euro ESG money market fund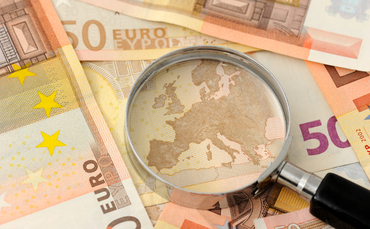 The launch expands on the existing HSBC Sterling and HSBC US Dollar ESG Liquidity funds – rolled out in October 2021 and October 2022, respectively – which have reached £1.9bn AUM for the Sterling fund and $735 AUM for the USD fund, as of 28 February 2023.
HSBC AM and LGIM among coalition challenging Glencore thermal coal production
HSBC Euro ESG Liquidity will invest in a portfolio of issuers with A1, P1 or F1 ratings, or long-term equivalent, which have been identified by the asset manager as "being demonstrably better at addressing ESG risks than other issuers in the investable universe".
This will also be achieved via issuer engagement, HSBC AM said, which will encourage them to address shortcomings in how the manage ESG risks. Part of this push will include a focus on emissions trajectory as well as advocating for issuers' participation in the Net Zero Banking Alliance.
"The fund has resonated strongly with investors seeking to align their cash investment activity with their organisations' overall sustainability objectives," said Jonathan Curry, global liquidity CIO at HSBC AM.
HSBC AM creates new unit for $58bn alternatives business
He added the expansion of the company's currency offer will reach a "more diverse group of global investors", enabling them to invest in issuers that better manage ESG risks.
Curry believes HSBC AM's investment influence will improve ESG practices of short-term debt issuers.
Most Related Links :
Daily News Era Latest News Sports News Finance News Automobile News