Politics
The Kardashians Are Losing Clout, That Doesn't Mean Influencing Is Dead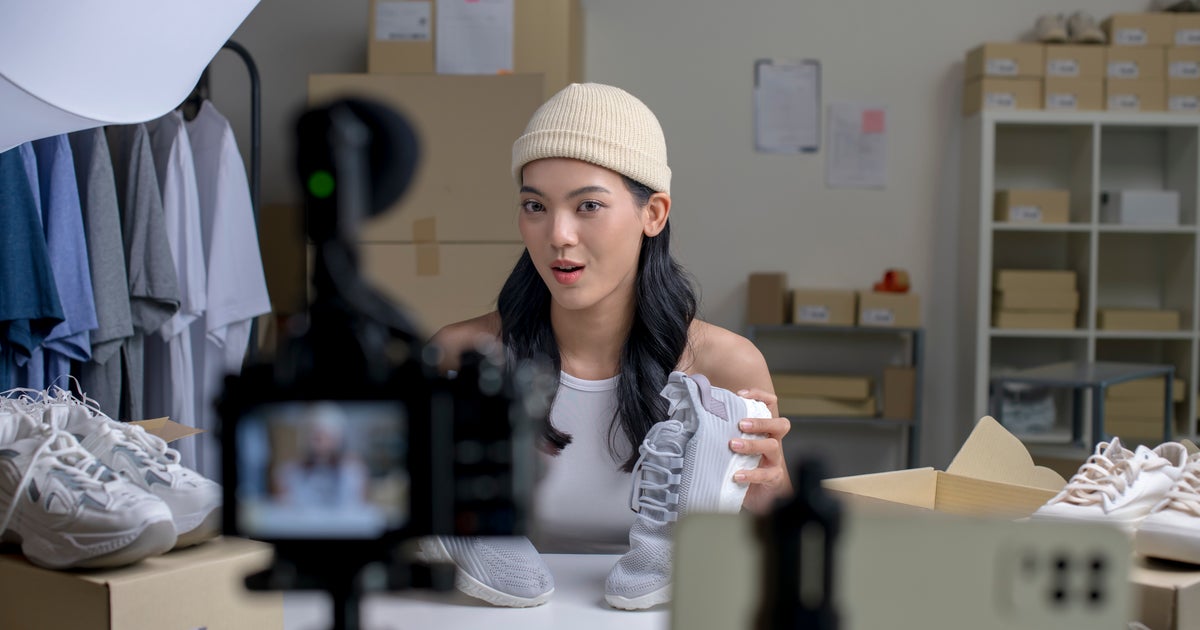 She turned into a real Gooner over the weekend after visiting the Emirates stadium. The Kardashian then hit the streets, going to shops in the capital and tourist sites like the London Eye.
But, it seems like Kim is more like us than we thought, as she spent her St. Patrick's Day on a pub crawl around London (yes, really).
She posted to Instagram saying "Pub hopping on this St. Paddy's Day," whilst holding up pints of Guinness.
People, of course, had many thoughts.
Most Brits thought it was hilarious to see Kim in a local pub, however, one user thinks her trip signifies the shift in influencer culture.
According to the tweet from Twitter user @monopolyphonic, the days of the aspirational Instagram influencer could be slowly coming to an end as we begin to see the emergence of the normal everyday TikTok influencer.
I think it's safe to say we're all about sick to death of Instagram, including influencers themselves, but this doesn't mean professional content creators don't reign supreme anymore.
In the past decade the rise of the influencer has in fact accelerated, with 30% of Gen Z in America now considering themselves as content creators, according to Room Unlocked.
64% of Brits say they have lost respect for influencers that are driven by commercial gain and lack authenticity – which explains why normal-everyday content is gaining popularity on TikTok.
However, those normal-everyday users that you watch with thousands of followers still aspire to be the Instagram girlies you don't like. Their content at the start is relatable, which draws you in, but eventually those influencers will start getting paid to do ads and campaigns and the content will change.
Sure, they might be not as pretentious as those influencers on Instagram, but that normal-everyday content will be replaced with brand trips to Dubai if the offer comes.
Influencers and what we know them to be have changed. You don't have to be a fashion or beauty girl to be influential. You can be a book girl, a fitness girl, or even a spiritual girl.
But, the perks of being an influencer still apply and those normal content creators you watch want the benefits too.
It's evident that the Kardashian clan doesn't have the same influence they did a few years ago. But while we aren't running to Instagram to see what Kylie, Kendall, or Kim are doing but this doesn't mean that Kim isn't still trying to appeal to the masses by going to the pub.
Most Related Links :
Daily News Era Latest News Sports News Finance News Automobile News