World Updates
Fake Audrey Hale photos spread like wildfire after Nashville shooting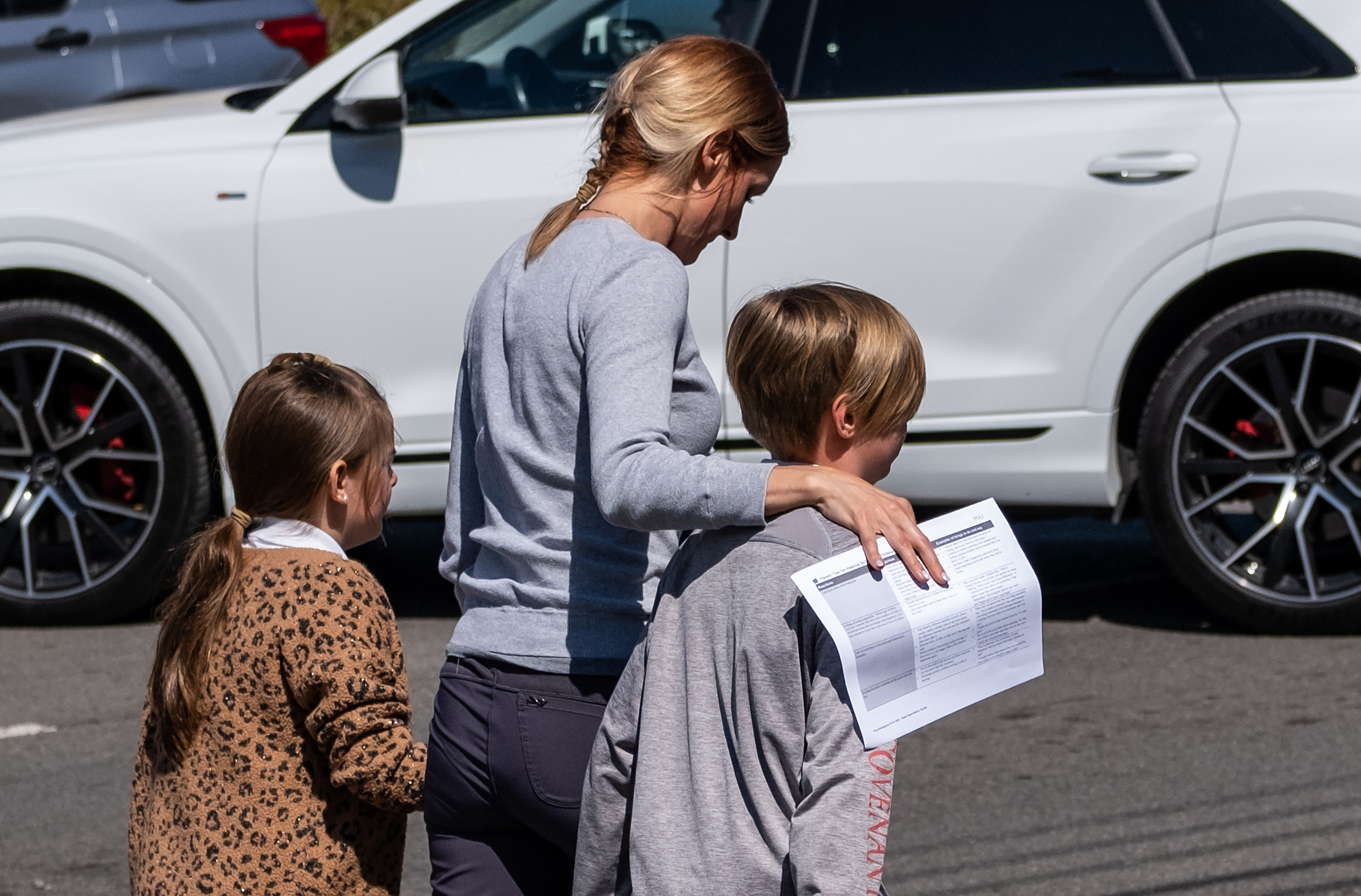 A number of false images purported to show Nashville school shooter Audrey Hale, including one of a protester with a threatening transgender rights placard, have been shared online in the aftermath of Monday's attack.
Audrey Hale, a 28-year-old former student who police say identified as transgender, killed six people at The Covenant School, a private Christian elementary school in Nashville, Tennessee.
The shooting sparked heated debate about gun control and transgender healthcare. White House press secretary Karine Jean-Pierre called for an "assault weapons ban" whilst some conservative commentators suggested, without providing evidence, there could be a link to gender-affirming medication.
On Instagram, an account called Chicago Patriots posted a photograph that it incorrectly described as "Nashville shooter, Audrey Hale."
The image showed a person holding up a placard reading "TRANS RIGHTS…OR ELSE," complete with images of five different guns. Chicago Patriots later issued a correction stating "this is NOT the Nashville shooter" and called for "wholesome trans people to speak out against the radical trans, i.e. the sign."
A number of social media users incorrectly identified the shooter as controversial comedian Sam Hyde, apparently as part of a dark joke that has followed other mass shootings.
Users on image-sharing website 4chan began posting photographs of Hyde on social media platforms in 2015, following mass shootings, and incorrectly claiming he was the gunman. The meme went viral after CNN mistakenly included a picture of Hyde in a display about an Oregon college shooter, in October of that year.
Hyde has since been falsely linked with a number of mass shootings, including the Las Vegas hotel and Sutherland Springs attacks in 2017. Payton S. Gendron, a self-described white nationalist suspected of fatally shooting 10 Black people in Buffalo, New York, on May 14, 2022, reportedly included a photograph of Hyde in his manifesto, in an apparent twisted joke.
Ron Filipkowski, a Twitter user with over 700,000 followers who claims to "monitor and report right-wing extremism," posted about the Hyde meme after the Nashville school attack. Including what appeared to be a screenshot of a Twitter post, including Hyde, he said: "They just flood the zone with b*******. This has been all over right-wing social media this afternoon."
Of the six people killed at The Covenant School three were children, and the other three staff members. They have been identified as William Kinney, Hallie Scruggs and Evelyn Dieckhaus, all age 9, along with Cynthia Peak, 61, Mike Hill, 61, and Katherine Koonce, 60, who worked at the school.
Video released by the Metro Nashville Police Department shows Hale shooting the glass out of a double entrance door, in order to gain entry into the school.
Most Related Links :
Daily News Era Latest News Sports News Finance News Automobile News