World Updates
Can Trump derail his criminal case by becoming president again?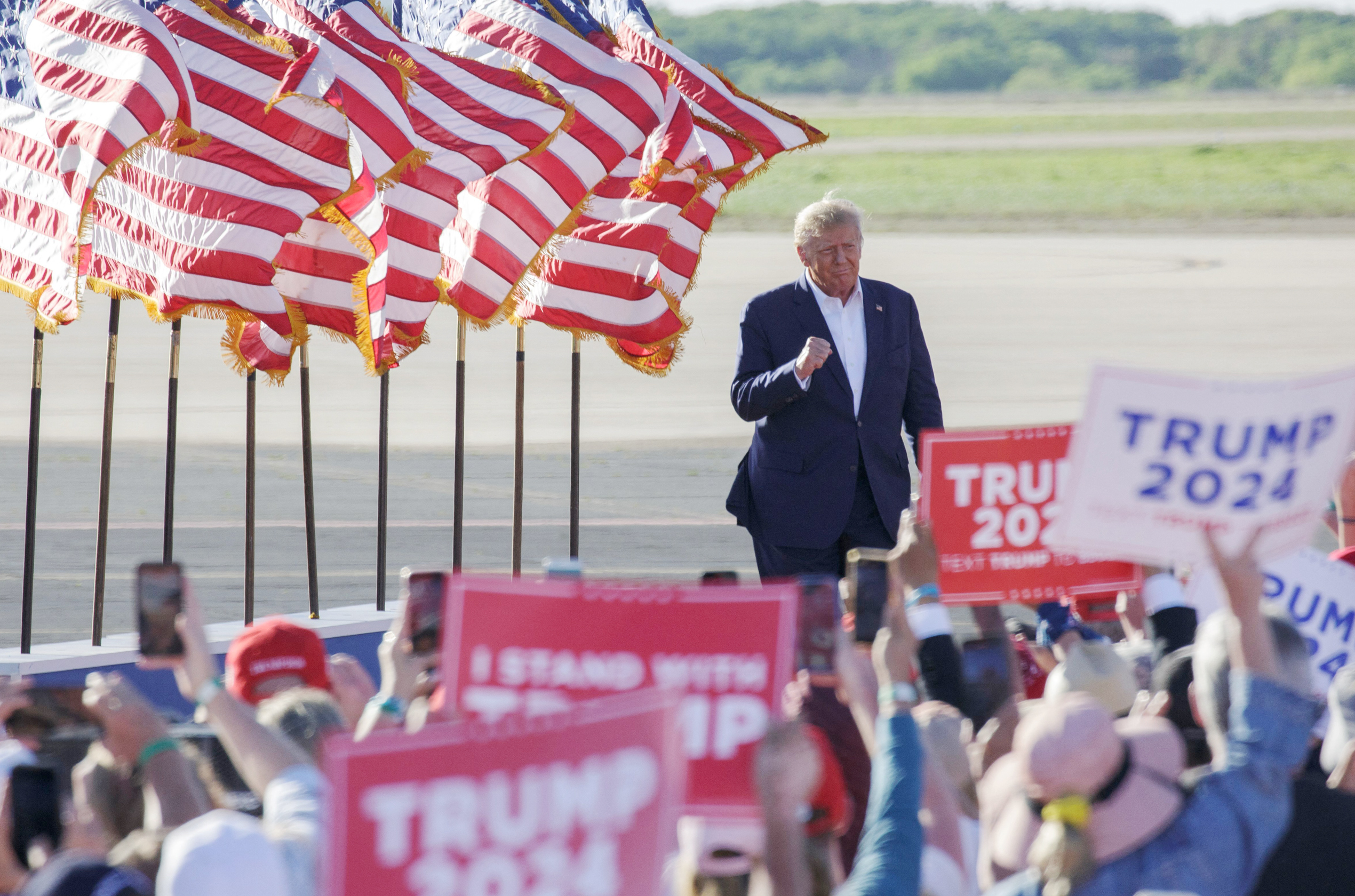 As former President Donald Trump faces a grand jury indictment in Manhattan, some have questioned if it will impact his bid for the 2024 presidency.
On Thursday, the Manhattan District Attorney's Office announced the indictment of Trump following a grand jury vote. Over the past several months, Trump has been under investigation by Manhattan District Attorney Alvin Bragg for issues involving campaign finance laws related to alleged hush money payments made to adult-film star Stormy Daniels in 2016.
Trump has already announced his plans to run for presidency again in 2024 and the recent indictment has sparked possible questions surrounding how a criminal proceeding would play out if he were to win the election and become president once again. Trump has since issued a statement responding to the indictment in which he said, "The Democrats have lied, cheated and stolen in their obsession with trying to 'Get Trump,' but now they've done the unthinkable – indicting a completely innocent person in an act of blatant Election Interference."
Neama Rahmani, president of West Coast Trial Lawyers and former federal prosecutor, told Newsweek on Friday that if Trump is victorious in the 2024 election, the Manhattan case "goes away."
"The law is clear. No sitting president can be prosecuted," Rahmani told Newsweek. "If Trump is convicted before the election, he could good to jail, but it's too early to tell. It depends on what the actual charges are, what evidence is presented at trial, and whether Trump takes the stand and perjures himself. And even if Trump is jailed, he can still be president. A felony conviction and imprisonment doesn't disqualify him from holding public office."
However, some other legal experts explained to Newsweek that since this is the first time a former president has been criminally charged, it is somewhat unknown how the case would proceed if he becomes a sitting president.
"Right now, he's a private citizen so there's no federalism, constitutional law issue implicated, there's obviously norms that are implicated, kind of political concerns that may be raised, but no constitutional law issues," Jennifer S. Breen, associate professor of law at Syracuse University, told Newsweek. "Now if he's elected and becomes a sitting president again, then those issues are brought back to the fore, the federalism issues, the constitutional issues … But I don't think it's possible to predict what would happen because again this has never happened before. So there's no way to kind of look at precedent and see what typically happens in these cases because it's the first time it has occurred."
Similarly, Michael McAuliffe, a former federal prosecutor and elected state attorney, told Newsweek that "What happens to the ongoing cases (the current Manhattan business fraud criminal case, the possible Georgia election interference case, the possible Mar-a-Lago classified documents case, or the potential January 6th insurrection case) if the defendant becomes the sitting president has never had to be addressed."
McAuliffe noted that there is no "prohibition in the Constitution," barring a felon from running for president, so if Trump is convicted he will still be able to run in 2024.
"No precedent exists that can answer the question whether a felon can be serving a sentence of imprisonment and as the nation's president at the same time. One would hope not, but the fact the question can be raised without it being a bad joke is a source of great political and legal angst and turmoil," McAuliffe said. "Once the criminal cases are commenced, it would be very difficult for both logistical and due process reasons, to suspend them until after a presidential term is over. Also, the immunity from prosecution for sitting presidents isn't grounded in any specific constitutional or statutory provision. The prohibition, at least at the federal level, is essentially a self-imposed example of prosecutorial restraint."
Newsweek has reached out to Trump's spokesperson via email for comment.
Most Related Links :
Daily News Era Latest News Sports News Finance News Automobile News